In this page, we will go through those you will need to bring with you when you go to Mt Fuji.Firstly, let's see the "must-bring" stuffs. They are:
Rucksack
Hiking boots
Rain gear
Grove
Down jacket(night climbing)
Flash light/head light(night climbing)
Sunblock
Water/ Sports drink
Towel
Plastic rubbish bags, toilet paper, wet tissue
Rucksack
It is useful for you to carry all those stuffs listed above, as they are somehow very heavy.
You will need to carry it for quite a long time, so don't choose those which only have a thin shoulder strap. The best choice will be those with a wrist strap and a cushion in the back.

About the size, usually a 25-liter to 30-liter rucksack should be enough.
This has already considered putting the jacket inside when you will need in the night climbing for the sunrise. I go with a 25 litre rucksack every year for the night trip, so it should work for you, too.
Moreover, you will find a rain cover extremely useful. It will be disastrous if there is rain falling during the trip...
It adds on more weight and what's inside the rucksack...
In that case, it will be helpful if your rucksack has a rain cover, as it helps shield off the rainwater.
Hiking shoes
Although you can go up to the peak regardless of what shoes you are wearing, beeter to go for a pair of hiking shoes if you take safety as the main factor. Or you can go for those hiking boots which has a tough sole and covers the ankle.
The most tragic type of injury on the Mt is those happen on the legs like sprains. As vehicles could not enter into the tracks, you will need to call 110 for the rescue team if you really need help...
I have already seen some times that they have to use a bulldozer to take people downhill. So, do pay more on your shoes if you want to reach the peak safely.
There are mainly two types of shoes-the leather type and the Goretex type. If you go during summer, Goretex type shall be your first choice.
Rain gear
In Mt Fuji, rain doesn't just fall down. They approach from both from the sky and from the ground, due to the strong wind. Raincoat may be your choice.
Do choose some high quality stuffs which are made of waterproof-breathable fabric. Those plastic one you can buy in Convenience stores will make you all wet, all sweats.
My advice is the same-go for those god brands like Goretex, as they can save your life if you hit a storm.
That's why I am using the Super Hydro Series made of materials similar to Goretex. They are cheaper but they are still waterproof-breathable.
Groves
No way you can avoid rocks when you're talking about hiking. If you do not have a grove with you, I do wonder how you can climb up the Mount.
Basically, you will need an anti-skipping grove. Mine is one of that, which is suitable t be used in summer.

Down jacket
This is also one of the must-bring items if you want to see the sunrise.
Already commented in the part of Mountain opening, period and weather, the temperature of Mt Fuji is only around 5 degrees, which you will need to think about what to wear seriously.
Usually, we suggest you to wear multiple clothes, which you can easily regulate your body temperature by taking on or off the clothes.
I go for the following three sets of clothes.
Basic: underwear made of chemically fabric+ long sleeve T-shirt
Polar fleece
+ raincoat/ ski coat
It should be ok unless for extreme conditions
Headlight/flashlight
The rute of Mt Fuji is a place of completely darkness.You will need these to even notice the track itself.
Flashlight can be useful for most of the time, but I do suggest headlight as you may have one hand occupied when you are climbing.
LED types are better as they consume less electricity.

Sunblock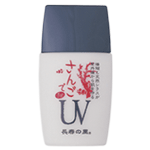 The altitude of Mt Fuji is so high that you will easily get sunburnt very easily. Also, the weather can change rapidly that you can no way predict which kind of weather you will get up on the peak.
Climbing Mt Fuji does great damage to your skin. So, ladies are suggested to bring your sunblock along with you.

Water/ sport drink
You need to stay at outside for hours during climbing Mt Fuji. So, water supply is a must to prevent sunstroke.
Of course you can buy some water in the hubs. However, they do change you the special Fuji price of 500yen/bottle. So, do get some water before you go to Fuji.

I only bring 1 litre with me as it is really very heavy. Instead of water, I suggest to bring sport drink with you.
When you keep sweating, it is easily for your body to loss too much electrolytes.Sport drink can solve the problem much better the pure water, so make good use of them.